INTEGRATED ADVISOR DESKTOP
Amplify advisor productivity to focus on client needs
Integrate best-of-breed solutions with a superior seamless user experience so your advisors can spend more time building their relationships with their clients and growing their practice.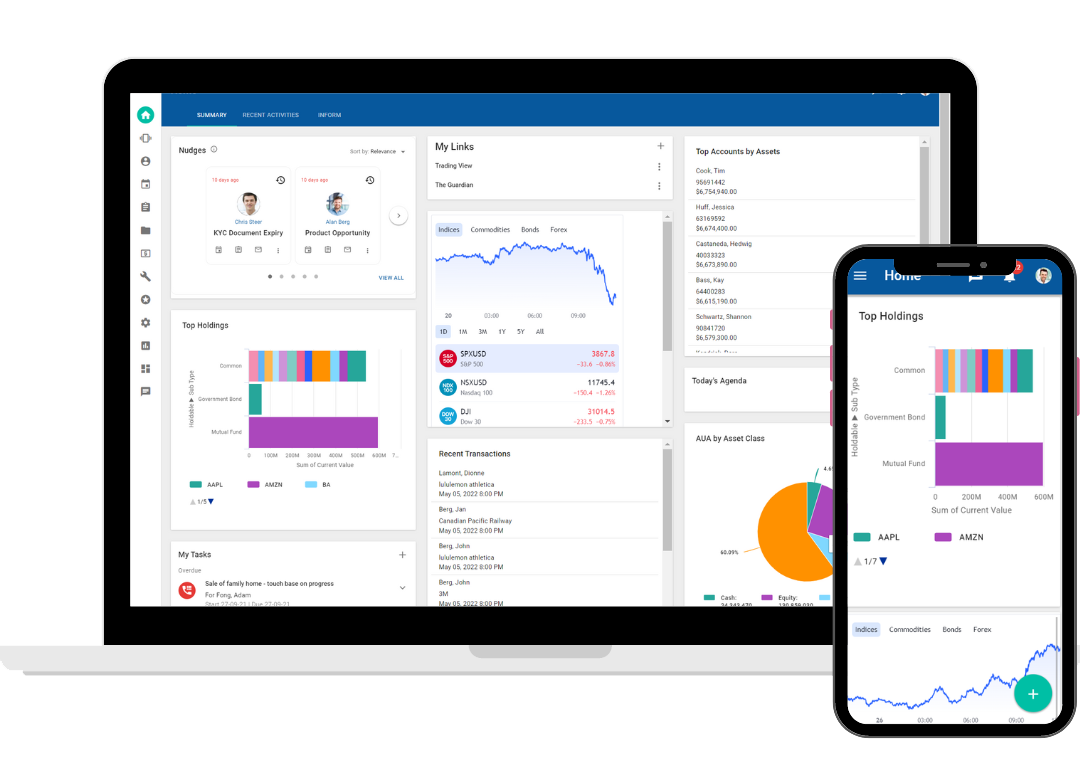 SEE WHAT'S UNDER THE HOOD
IADs Boost Productivity and Improve Customer Service
Watch this 2 minute video about the tool that Wells Fargo, RBC and UBS advisors love. Learn how they eliminate searching for client information with a unified view and how they no longer waste time switching between applications with a single point of access for all advisor tools.
POWERFUL FEATURES
Designed for Wealth Management
Developed with over two decades of industry leadership, the NexJ IAD underpins all integrated sources, connections,
and context, enabling you to boost your customer engagement and AUM under one source of truth.
Enable advisors to manage their day with information from across their book of business including all integrated systems such as portfolio management, financial planning, and book of record.
Service clients, households, and legal entities in an advisors' book. Launch client processes, review client information and collaborate with internal team members and product specialists.
Improve client engagement with recommended actions based on a sophisticated, configurable algorithm. Automatically uncover additional insights such as life events and personal interests and from emails and notes.
Microsoft Exchange Integration
Save any email from outlook into a client's record with the click of a button. Automatically synchronize Meetings, Tasks and Contacts from Exchange.
Service the household and not just the client by understanding the relationships across family members. Find new opportunities with a client's sphere of influence including lawyers, accountants, and referrals.
Enable advisors to create reports and dashboards using data from any integrated source to deliver meaningful insight. No need to involve IT or business administrators.
Improve client understanding with a model that knits together all related systems into a consistent, contextual client-centric experience.
NEED A PERSONAL TOUCH?
Schedule a meeting with one of our specialists to talk through your use case so we can assist you better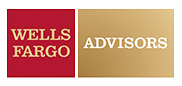 USE CASES
How your team can get the most out of the
Integrated Advisor Desktop
Improve Advisor Efficiency

Maximize the Value of Relationships

Attract and Retain Advisors
Give Advisors the tools they need to work efficiently and provide better customer service.
Wealth managers are constantly looking for ways to enable greater efficiency and productivity for their advisors. Providing tools that automate workflows, increase capacity and improve collaboration helps advisors focus on what matters to grow assets under management and improve client satisfaction.
Often these tools, such as portfolio management, financial planning or performance reporting for example, are "stand-alone" products which reduce efficiency because they don't have the full context of their client in one place.
This is where NexJ IAD can make all the difference by offering a single view of all customer information and advisor tools, boosting your team's efficiency. RBC deployed NexJ's tightly integrated IAD saving their advisors a minimum of 2 hours per week, which they invest back into engaging directly with clients.
Improve customer service, increase share of wallet & drive referrals
NexJ's Integrated Advisor Desktop helps advisors understand their book of business, clients and households better. It gives an advisor access to live or synchronized client data from the source systems as if they were actually using that stand-alone system.
For example, the IAD allows advisors to access data from portfolio management to see holdings and investable cash balance, access data from CRM to see demographic information such as location and access data from financial planning to see goals. With this data, the advisor can recognize which of their clients is invested in the tech industry, has $20k in cash, lives in Toronto and has not had any active dialogue for three (3) months.
With this information, they can build a strategy to engage. It also allows firms to run analytics and AI on the data to discover new client interests, product opportunities or upcoming life events.
Deliver the best advisor experience
A constantly changing competitive climate, in which client loyalty is fleeting and advisors flock to organizations that promote business growth (client list in tow) has organizations competing for traditional market share, as well as the industry's top tier talent.
NexJ's Integrated Advisor Desktop increases advisor productivity; delivers a comprehensive view of clients and households; enables best practices across the organization, and drives user adoption. In a recent survey, Advisors gave RBC the highest score for "Technology tools & advisors desktop" and also the highest Net Promoter Score.
GET YOUR OWN LIVE DEMO
You did your research. You saw enough proof. And you want to see the real thing.
STAY ON TOP OF THE LATEST
Explore our featured resources
WEBINAR
Improving the Advisor Experience
Explore the future of advisor efficiency, the current state of next best action, and how firms can implement tools to help advisors be at the top of their game with April Rudin, Founder and President of The Rudin Group, Aawad Aamir, Analyst with Celent, and Andrew Cant, VP of Financial Services Solutions at NexJ Systems.
WATCH
BROCHURE
How to deliver a superior seamless user experience connecting best-of-breed solutions
NexJ's Integrated Advisor Desktop allows advisors to create a single point of truth across company-wide sources and eliminates duplicate data entry while ensuring that context is passed between applications.
DOWNLOAD
BLOG
How RBC leverages its Integrated Advisor Desktop
In 2020, RBC scored the highest in the "Technology tools & advisors desktop" category. They also scored highest for support in dealing with changing regulations.
LEARN MORE
LET'S CONNECT
Drop us a message and one of our specialists will be in touch soon!
What is an Integrated Advisor Desktop (IAD)?
An IAD presents all client information and advisor tools in a single application. Advisors have a single point of truth across company-wide sources and seamless integration between advisor tools that eliminates duplicate data entry while ensuring that context is passed between applications.
What are the benefits of IAD?
An IAD makes advisors more efficient, allowing them to spend more time with clients and less time switching between applications. It also allows advisors to engage more deeply by presenting all client information in a single view and recommending actions for better engagement with clients.
For a firm, it helps firms attract and retain advisors by presenting a modern user experience that helps advisors be more productive and service clients better. Many customers use our IAD as an advisor recruiting tool..
Why would I choose NexJ for my IAD
Who should consider an IAD?
Any wealth manager with a disparate set of advisor tools that force advisors to log into multiple applications while servicing a single customer. An IAD streamlines the process of working with a client allowing advisors to spend more time engaging clients and less time juggling technology.
How do you deploy NexJ's IAD?
NexJ has a managed private cloud offering that runs on IBM's Cloud for Financial Services. The managed service takes away the burden of managing infrastructure and IT resources, allowing firms to concentrate on their business. If a firm prefers to manage its own infrastructure, our solutions are cloud-agnostic and can run on Amazon AWS or Microsoft Azure.
NexJ will work with your team to both integrate existing systems and migrate data from systems that are being sunset. NexJ's customer success team demonstrated success in bringing IADs to production at top-tier firms like Wells Fargo Advisors (19 integrated systems), RBC Wealth Management (15 integrated systems) and UBS (14 integrated systems).
Does NexJ's IAD require the use of NexJ's CRM?
No, while NexJ does have a CRM product, NexJ's IAD is designed to integrate with any CRM product.